Beauty in imperfection.  That's why we love all things handmade isn't it?  In a small nod to self-acceptance we appreciate the lumps and bumps in a piece of hand carved wood or the imperfect 'complexion' of a naturally dyed material like silk.  It's what gives an item it's character and identity and whether we realise it or not, the things that we cherish the most in our homes are the things we have an emotional connection with.
In a world where anything can be made in a New York minute from your 3D printer, soon to be as available as the iPhone, or mass produced on a gargantuan scale with perfect uniformity, products made by machines have lost their individuality.
All the products that I work with have one thing in common, and that's a hand touched beauty.  At the level of the industry that we work in, you expect painstaking attention to detail.  Kelly Wearstler for example, despite their seemingly vast scale of production, still hand forge metal chair legs or hand trowel their plaster in certain products, most of which are made in the US to keep a close eye on the quality of each and every piece.  Her 'Bauble boxes' are adorned in precious stones, all carefully hand picked by Kelly herself.  The 'Head Trip Sculptures' are each individually built up in character from items picked, again by Kelly.  One even wearing a cast bronze mould of her favourite cap.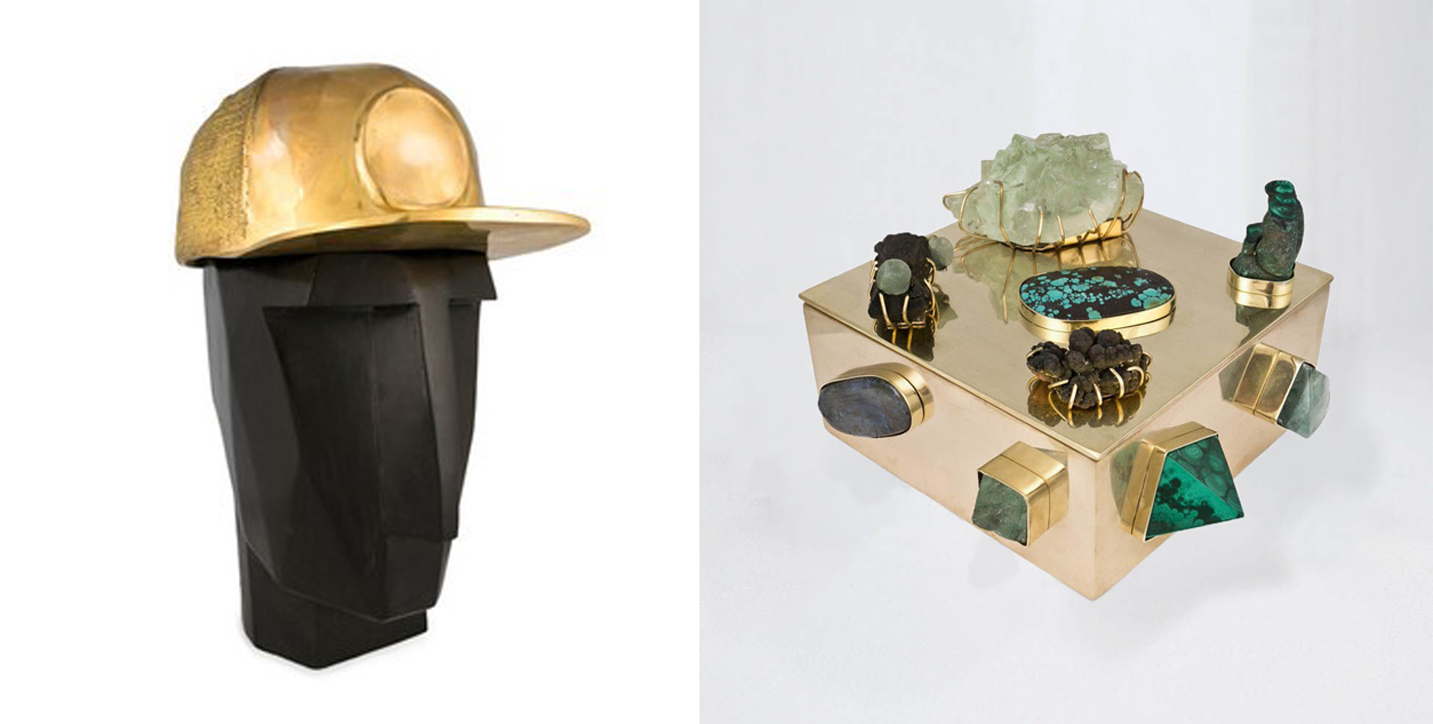 Kelly Wearstler 'Head Trip sculpture' and 'Aquamarine and Kyanite Bauble Box'
Walter G and Bastideaux have employed the help of skilled artisans in India to create their rich, distinctive textiles through hand block printing techniques.  I take such delight in seeing swathes of their fabric and looking for where the blocks have met, connecting me to the delicate hands of the women who have spent their days in the warmth of the Indian sun, crafting these pieces for us to use in our homes.
The designs from Clay McLaurin are all developed, not on a computer, but painted by hand by Clay as artwork in their inception.  The designs are born from their surroundings, influenced by nature and by experience.  Using combinations of linen and cotton, their textiles have an undeniable affiliation with nature.
The name 'de Gournay' is intrinsic with hand crafted luxury.  All their products are entirely hand painted, with no machines or printers existing in their factories whatsoever.  They employ artists especially skilled in certain genres of painting, some who have been with the company for over 20 years.  Even the European collection which is designed to look like block printing, in reality, is painstakingly painted layer by layer.  Their custom capabilities are limitless, resulting in extraordinary results over the years.  From custom designs for Tiffany based on original stain glass from their archives, to recreating an old sea map of the Hans Merchant sea route for a Hotel in Hamburg, there has been a wealth of creativity brought to life by their artists.  Their recent installation at the San Francisco Fall Antiques show with designer Antonio Martins embodies his Brazilian heritage in an exotic mangrove jungle scene, influenced in style by French artist Henri Rousseau.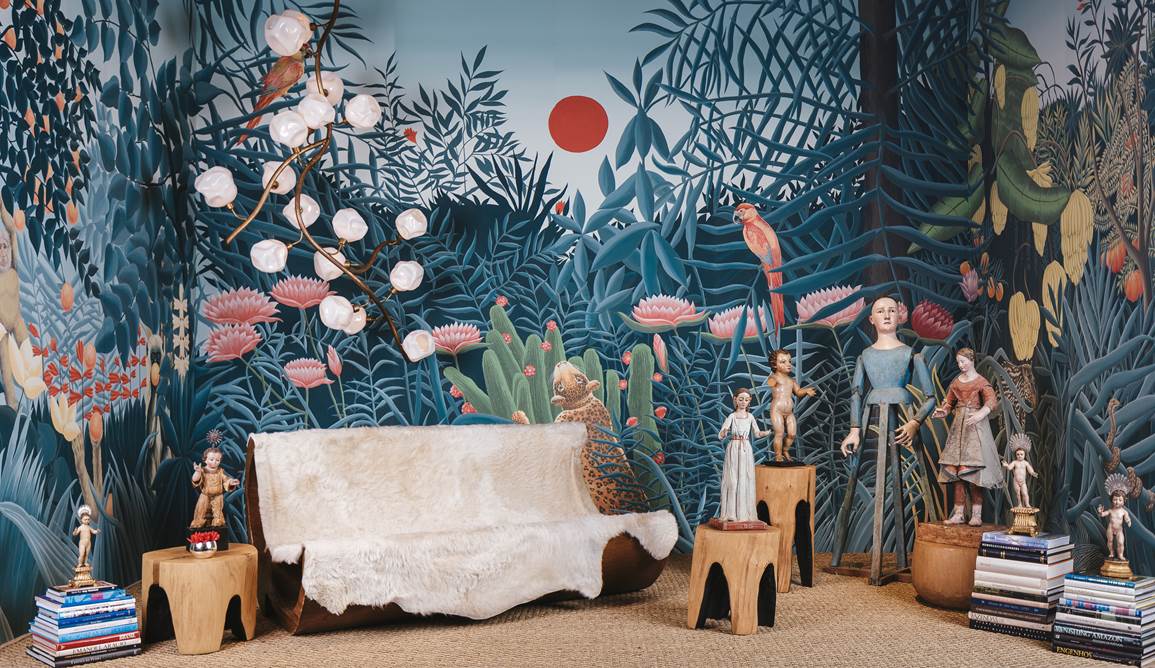 Custom de Gournay wallpaper for the San Francisco Fall Antiques Show
As humans, we don't like to be just a number in a world of billions of people.  We want to feel individual and we want our surroundings to echo that.  The mass production of materials like concrete and the consistency of machine made products is no longer appealing as it once was on the cusp of the industrial revolution.  What a joy that the environment that we create around us can be created for us, in reflection of not only us but of the designers and the craftsmen who have contributed to them.